ADVISORY BOARD
The goal of our Advisory Board is to ensure use of leading industry techniques and provide advice and wisdom. Our board members have been selected for their broad knowledge of the interactive industry as well as their deep knowledge of specific topics. Their collective wisdom is brought to bear on our tactical and strategic decisions affecting the direction of the studio and its projects. We are proud to have them on our team!
---
Robert Rice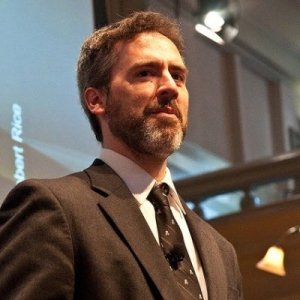 With more than 20 years of experience he is a passionate innovator and evangelist for advancing the state-of-the-art of dynamic and interactive technologies. He is currently focusing on technologies for the convergence of next-generation augmented reality, spatial intelligence, social commerce, computer vision, the Internet of Things, and geo-local contextual media.
Robert is the author of MMO Evolution, a contributing author in Working Through Synthetic Worlds (Augmented Reality Tools for Enhanced Forensics Simulations and Crime Scene Analysis), and the creator of Social Kinematics.
Recognized as an Internet Gaming Pioneer by Advertising Age magazine in 1996, Robert was also called a Founding Father of the Digital Nation in 1998 by The Raleigh News & Observer. He is an authority on mobile augmented reality, persistent immersive environments, virtual reality and worlds, massively multiuser online games, and simulations.
Robert collaborated on the first conversion of a single player PC game to a virtual reality game in 1992 at the first virtual reality entertainment company in the US. Over the last two decades he has gained broad and in-depth experience in design, development, production, project direction and executive management with a number of start-ups including Alternate Worlds Technologies, Arckosian Entertainment, ZReality, Orchid Media International, Neogence Enterprises, LocalSense, and others.
---
Andy Prell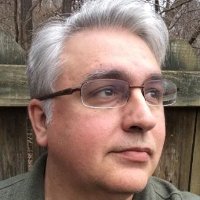 Andrew Prell, a veteran inventor, director, developer, and serial entrepreneur, is an early pioneer of virtual reality, being one of the first to commercialize the technology in the early 1990s. Andrew was the founder and CEO of Alternate Worlds Technology, Inc. (AWT) which developed and successfully marketed the first US Manufactured Virtual Reality Arcade System, the "Reality Rocket". The system featured several high profile games developed by Andrew's team, including Wolfenstein VR, and one of the first real-time 3D virtual reality games, Xenomorph, which was based on PixelPlanes Technology from the University of North Carolina.
More recently, Andrew is the Founder and CEO of Agora Technologies Inc., a software venture enabling live interaction in social media building on work done in partnership with Bell Labs, Lucent/Avaya, Compaq, Quest, and Computer Associates.
He is also currently working with industry leaders and other established pioneers on a stealth project aiming to disrupt the online games and mobile entertainment industries.
---
John Woolsey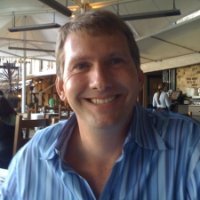 John has always been the curious type ever since childhood where he would take things apart to see what made them work and then build new things with the parts. He eventually became engrossed in electronics and robotics which led him to complete an Electrical Engineering Degree from The University Of Texas at Austin.
He spent the first 20 years of his professional life in the semiconductor industry where he developed new design methodologies and led process improvement activities in a variety of roles, usually involving programming across a wide range of languages. In 2010, John struck out on his own and founded a new company providing mobile applications and contract services.
Because he enjoys seeing the moment when someone understands a concept for the first time, he looks for opportunities to share his knowledge with others and tries to keep this an integral part of his personal and professional life.
Skills and Background: Electrical Engineer, Entrepreneur, Mobile Application Development, Semiconductor Design, Methodology Development, Business Processes, Software Engineering, Hardware Architecture, and Embedded Systems
---
Dr. Bruce Naylor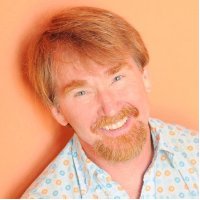 Dr. Bruce Naylor is a Computer Scientist with 35 years of experience spanning academia, industrial R&D, and hi-tech start-ups. He has served on the Computer Science faculty at Georgia Tech and U. of Texas at Austin, and spent 10 years in the research division of AT&T Bell Labs (Murray Hill). He also started two companies during the dot-com boom, one of which was in Silicon Valley.
His area of expertise has been centered on 3D real-time interactive graphics technology. The greatest commercial impact of his work has been in games, where it has provided an essential component in hundreds of products, the most successful being DOOM, Quake, Call of Duty and Half-Life.
Current work is focused on applying this technology, called BSP Trees, to Augmented Reality. Unlike most AR systems that are based on signal processing developed by the EE community, BSP Trees provide a geometric solution using algorithms and data structures from Computer Science. The goal is to provide accurate camera tracking in very large scale and complex buildings, both indoor and outdoor.