AUSTIN, TEXAS (April 6, 2016) – Meta 3D Studios, developer of custom Virtual Reality experiences for Oculus Rift, Google Cardboard, Mattel's VR View-Master and other VR devices, announces today the release of their 10th Load and Look VR™ title, VR Palace of Orb, available exclusively within their Oculus Rift title, VR Metaverse.
In VR Palace of Orb, players travel to an alternate dimension and explore a magical realm, where Orb's Palace rests in the stars. Flames burn in cauldrons near the entrance, and hanging ivy welcomes you to the interior of the ancient structure. As you reach the center of the Palace, you find a mysterious, monolithic slab. Who knows what magic Orb summons here?
All Load and Look VR™ titles are optimized for first-time Virtual Reality users. Simply launch the Load and Look VR™ title and travel to a high-quality, stereoscopic virtual world with high-fidelity stereo audio. Users can experience the world in 360 degrees (up, down, left, right, and behind you). Each experience is kid-friendly, and introduces people to the power of Virtual Reality. No button presses or confusing menus are needed. Finally, all apps are free from Advertising and In-App Purchases as they are geared for children.
Other Load and Look VR™ titles from Meta 3D Studios are available through the Google Play store, including VR Poltergeist Manor, VR Haunted Hospital, VR Zen Garden, VR Bearclaw's Forge, VR Forsaken City, VR Scary Forest, VR Happy Forest and VR Alien Attack.Load, look, and share them with your friends!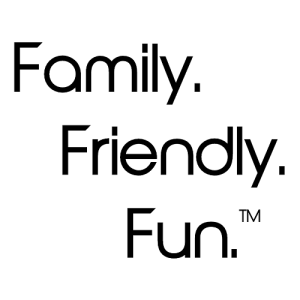 About Meta 3D Studios
Meta 3D Studios, founded in 2005, is an application and game development company in Austin, Texas that creates custom-branded interactive experiences for clients, including Discovery Channel, Mattel, and Syfy Channel. Meta 3D Studios services small- to large-sized game and app clients with their interactive product, art, and animation needs, and helps to launch hundreds of diverse projects worldwide. Visit our Case Studies for more information about Meta 3D Studios and how we work with our clients.
LOAD AND LOOK VR, VR PALACE OF ORB, VR POLTERGEIST MANOR, VR HAUNTED HOSPITAL, VR FORSAKEN CITY, VR ZEN GARDEN, VR SCARY FOREST, VR BEARCLAW'S FORGE, VR HAPPY FOREST, VR ALIEN ATTACK, VR METAVERSE, META 3D STUDIOS, and the META 3D STUDIOS logo are trademarks of Meta 3D Studios, Inc.